Communication/networking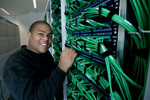 Constant performance and availability is the key (primary) challenge for data storage in a communication and networking environment. From a large IT infrastructure to a small network, cost effectiveness and upgradeability (innovation/the ability to upgrade are key factors) is a key factor for Data Storage.

We provide new solutions for NAS (Network-attached Storage) and SANs (Storage Area Network). The efficiency of a database is directly proportional to the speed at which files can be stored, sorted, indexed and retrieved. Solid State Disks can significantly improve the performance, efficiency and effectiveness of an external storage library. The short access time of our SSD drive significantly improves the network efficiency.

Real time application, audio visual are the most demanding applications. Our SSD can deliver multiple hi-performance and more efficient access to files with a low-latency.


Implementation:
NAS / SAN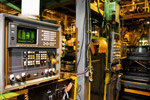 Our SSDs are ideal for high-performance and mission critical applications requiring maximum physical protection. From mass production of automotive parts to production of electronic equipment, industrial production requires high tolerance to extreme environmental conditions. Our devices are capable of delivering optimal performance while withstanding a high degree of environmental distress. Our solid state disks are capable of responding to elements such as magnetic field, air pressure, extreme temperatures and vibration




Implementation:
Measuring products
Portable Computing/Electronics
Robotic control
Industrial PC
On-board storage





Embedded Technologies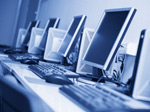 The challenge for data storage on embedded system applications is facing many constraints in connectivity, space & durability. Storage inside embedded application is often mandated to support continuous operation 24/7 in an environment of limited space.

Resistant to heat, from -10c to +70c on the Industrial Model and from -40 to +85c on Wide Temp model, durable and effective, our wide range of SSD products will meet the requirements of many embedded applications




Implementation:
Thin Client
ATM Machine
Indutrial PC
Industrial/Automation Control
Portable Computing





Point of Sale Systems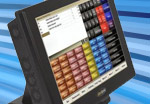 PPoint of sale machine manufacturers need to provide "Non-Stop Sales Reliability." Some industries must withstand high transaction volume, continuous operation, and contaminants such as dirt. Our Solid State Disk and Disk on Modules are targeted solutions for Point of Sale equipment with an extremely high rate of reliability and small form factor. As the storage size required is constantly increasing, especially with Microsoft's new Windows Embedded for Point of Service, a "retail-optimized" flavor of Windows XP Embedded to simplify development and deployment of POS systems to reduce maintenance and upgrade costs




Implementation:
POS Systems
Embedded Computers
Portable PAD Solution





Military Aerospace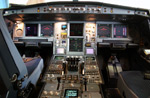 Aerospace flash applications require a small form factor and the highest standard in ruggedness, reliability and performance, along with the ability to withstand extreme temperatures, vibration and pressure. Solid state flash disks are currently the only viable product available for these applications, particularly for data recording/acquisition /logging, etc. Some other examples are air and water vehicles, such as airplanes, helicopters, weather balloons, ships, and high-speed sea craft as well as NASA spacecraft.
Implementation:
Operating System/General
Storage Data Record





Medical System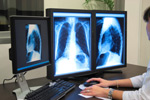 To process magnetic resonance imaging (MRI), digital X-ray, positron emission tomography, ultrasound, and digital cardiology and computed tomography the implementation of SSD in a medical environment is required for high-throughput in short time for critical information. Our SSD offers multiple benefits, especially on demanding applications requiring simultaneous read/write on the hard drive without any compromise in reliability




Implementation:
Digital X-Ray Processing & Storage
Computer Tomography
Medical Database application





Casino / Video Gaming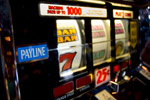 In Casino & Video Gaming data storage plays an important role for any electronic equipment. Our SSD technology allows the slot machines and other gaming stations to safely store their code. Data security is crucial and is strictly regulated by several international legislations to prevent any type of violation or data intrusion..






Implementation:
Slot machines
Multiplayer Gaming Stations
Arcade Video game machines
(VLTs) Video Lottery Terminals





High-End Computing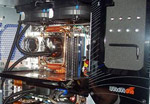 During the last decade, processor speeds have increased exponentially, reaching a tremendous level of performance. However, some components such as the traditional rotating hard drive did not evolve the same say. The lack of performance is due to mechanical factors. The SSD created a wide variety of possibilities to increase the overall performance of a system. With an extremely low seek time, less than 1ms and a faster and more stable transfer rate, our SSD offers many benefits, especially with demanding applications requiring simultaneous read/write on the hard drive.




Implementation:
Database application
Large, Complex & Demanding Applications
A/V & 3D Stations